St.John's Visitation Public School
"Ask and it will be given you ; Seek you will find ; knock and it will be opened to you ". ( Mt. 7.7)
Our History
Biographical Sketch of the School
St. John's Visitation Public School was founded under the patronage of Late Archbishop Daniel Acharuparambil Bishop of Varapoly. Rev. Fr. Antony Arackal was the initiator of the School. It was officially inaugurated by His Excellency Rt. Rev. Dr. Joseph Karikkaserry then Auxiliary Bishop of Varapoly. Rev. Mother Mary Caroline, the founderess sowed the tiny seed of the School. On the protection, care and concern of Almighty God, Sr. Tresa Charles, First Manager watered and nurtured the seed to a fully fledged tree with buds, flowers and fruits. The strong loving hands and hearts of a team of eminent sisters and teachers helped her for the development of the School.
The School began with strength of 7 students in the parish hall. By the grace of Almighty God Ground Floor of Mother Caroline Block was completed on 13th June 2008 and classes shifted to our School Building. Three Blocks (Lisseux Block, Mother Caroline Block and Cardinal Cacciavillan Block) were constructed for three sections – K.G. L.P. H.S. Every year higher class was added and in no time the School had classes from Play class to Std X. It's no exaggeration to say that it has made a giant leap in the last nine years. Words are inadequate to express the gratitude to God, all those who work hard and is working for the growth of the School.
Infrastructure
Quality Education for your Child
Any Questions
Ask us, we are happy to Help You
Our Founder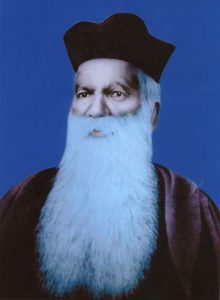 Visitation congregation of Allappey is founded by servant of god Fr. Sebastain  LC Presentation on 29 th may1924 in Allapppey .the founding  charism of the congregation is education and formation of children and youth, particularly of girls. St Johns visitation public school is founded in tune with the spirit of the founder by visitation congregation at Muppathadam.It came into being an answer to the felt need of the local pupil of Kadungallor Grama Panchayath . The school has had the privilege of the able management and committed teachers to mould the students since its inception in 2015.The school has a wide vision in her mission.
School Management
St john's visitation public school is a Christain minority CBSE School ,managed by ST JOHN'S VISITATION EDUCATIONAL TRUST ,MUPPATHADAM,ALUVA
PRESIDENT : SUPERIOR GENERAL ,
VISITATION CONGREGATION OF ALLAPPEY
MANAGER:  SISTER SUPERIOR,
CHRIST THE KING VISITATION CONVENT, MUPPATHADAM